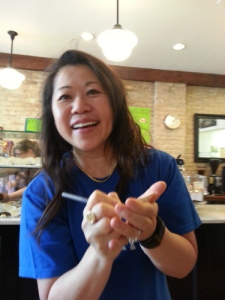 Take the next step — THREE ways to review your MediCARE:
Phone: 408-459-8383 – call with questions or simply set a time to review your situation.
Book online: https://marylee.youcanbook.me/ – you can choose a time that works best for you
Fill out the form – below is a contact form, we'll call you with your permission.
People can be skeptical.  There really is nothing more simple than a free MediCARE review.  Calrima CAREs!
We know you have choices – what we would like you to understand is what makes our service superior.  Mary CAREs for her clients – shopping for a plan as if she is paying the bill.  What would Mary want given the circumstances?
Mary does not have clients, Mary has raving fans.  Mary formerly worked for a medical group in the contracting and claims processing department.  Her job was to get the Insurance Companies to pay the bills.
As an example: A client (fan) had a knee surgery.  The bill was over $47,000.00.  The client had recently worked with Mary to tune his Medicare coverage. Consequently the bills were covered shy of $200.  The client (fan) wanted to understand why this one bill was not covered.  Mary called CMS, then the medical group, then the insurance company.  Well, when she was done the bill was paid.  Mary now has this person's friends, neighbors and even his step-daughter as clients (fans).
We can't promise this will happen to you.  We ask if it were to happen to you would you want Mary to be your advocate or someone who may not be your advocate?
Here is what Mary's fans are saying on Yelp
If you are one of Mary's existing clients and you are registered on Yelp – please feel free to contribute a review.
As you may know, Senior beneficiaries who are currently on a Medicare Advantage or a Prescription drug plan can enroll or make changes to their plan during this period.
PRIVACY is our commitment. Your information will never be shared!
[contact-form subject='[Calrima Financial %26amp; Insurance Agency'][contact-field label='Name' type='name' required='1'/][contact-field label='Email' type='email' required='1'/][contact-field label='Phone' type='text' required='1'/][contact-field label='Tell us about your current Medicare' type='textarea' required='1'/][/contact-form]